019: Thank you for celebrating with us!
Last week was truly incredible! We had a multi-day on-site in Berlin and celebrated our one-year birthday.

It all started with Sev hopping over from his home in Ilkely (UK) and joining the rest of us for a multi-day on-site in Berlin. As a team, we took time to look back at the past year and reflect on the things we loved and learned, and we also started to map out things that we would like to do and improve over the upcoming year(s).
It felt really good to meet in person—working side-by-side in the same space and bantering over coffee and lunch—it brought us all closer together. Thanks a lot to Publix and Smart eG for letting us use your offices!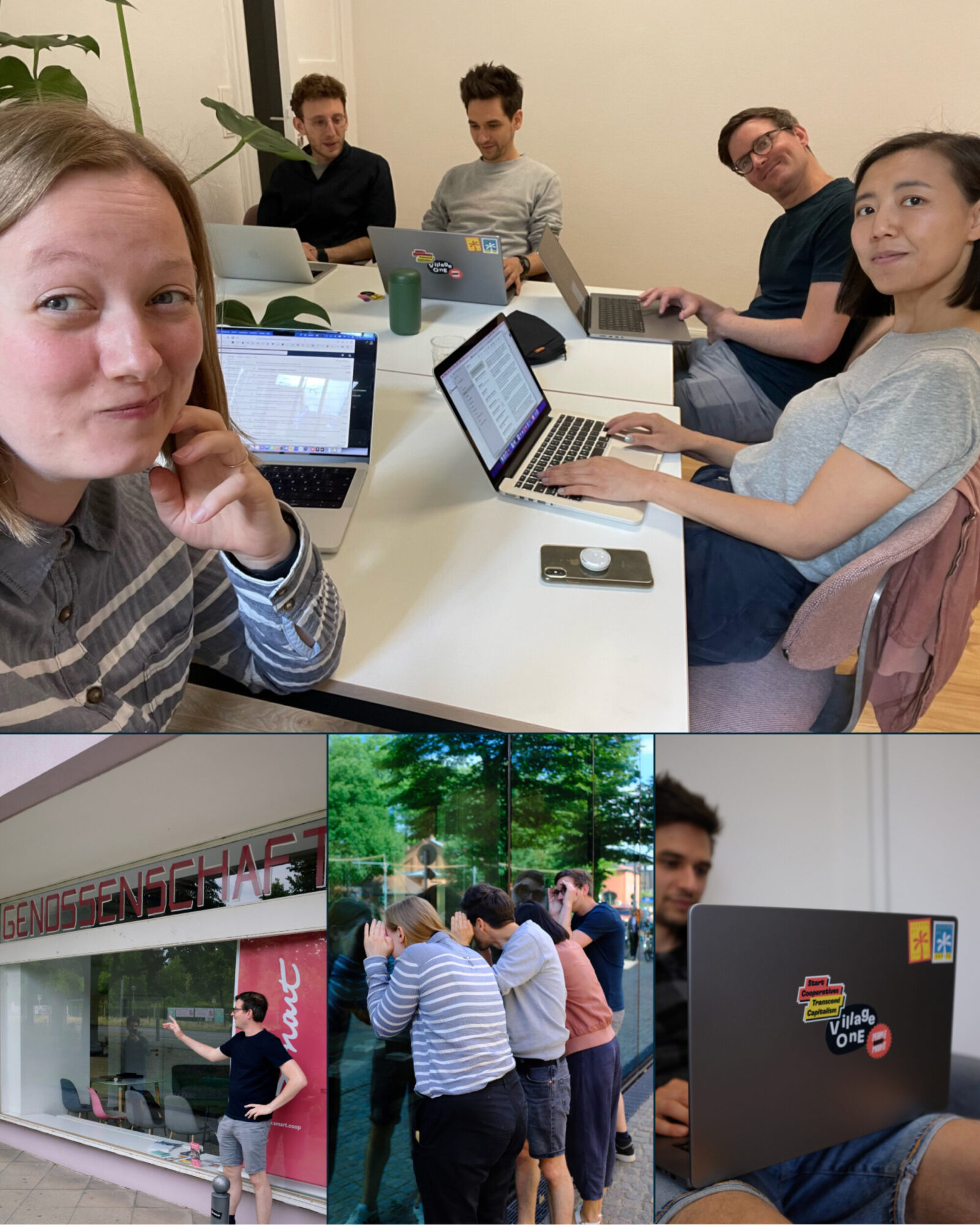 On Friday evening, between refreshing rain showers and the gentle warmth of summer sunshine, we celebrated our one-year anniversary at Vagabundbrauerei Kesselhaus in Wedding, enjoying the location's rustic charm with family, friends, clients and members of other co-ops!
People were very curious about our first year in business and asked us a lot of questions: We had many lively chats about our project work, the cooperative structure of Village One and everything in between. We also felt that everyone missed having social gatherings like this—casual chats, mingling, all while enjoying a cold beverage of choice.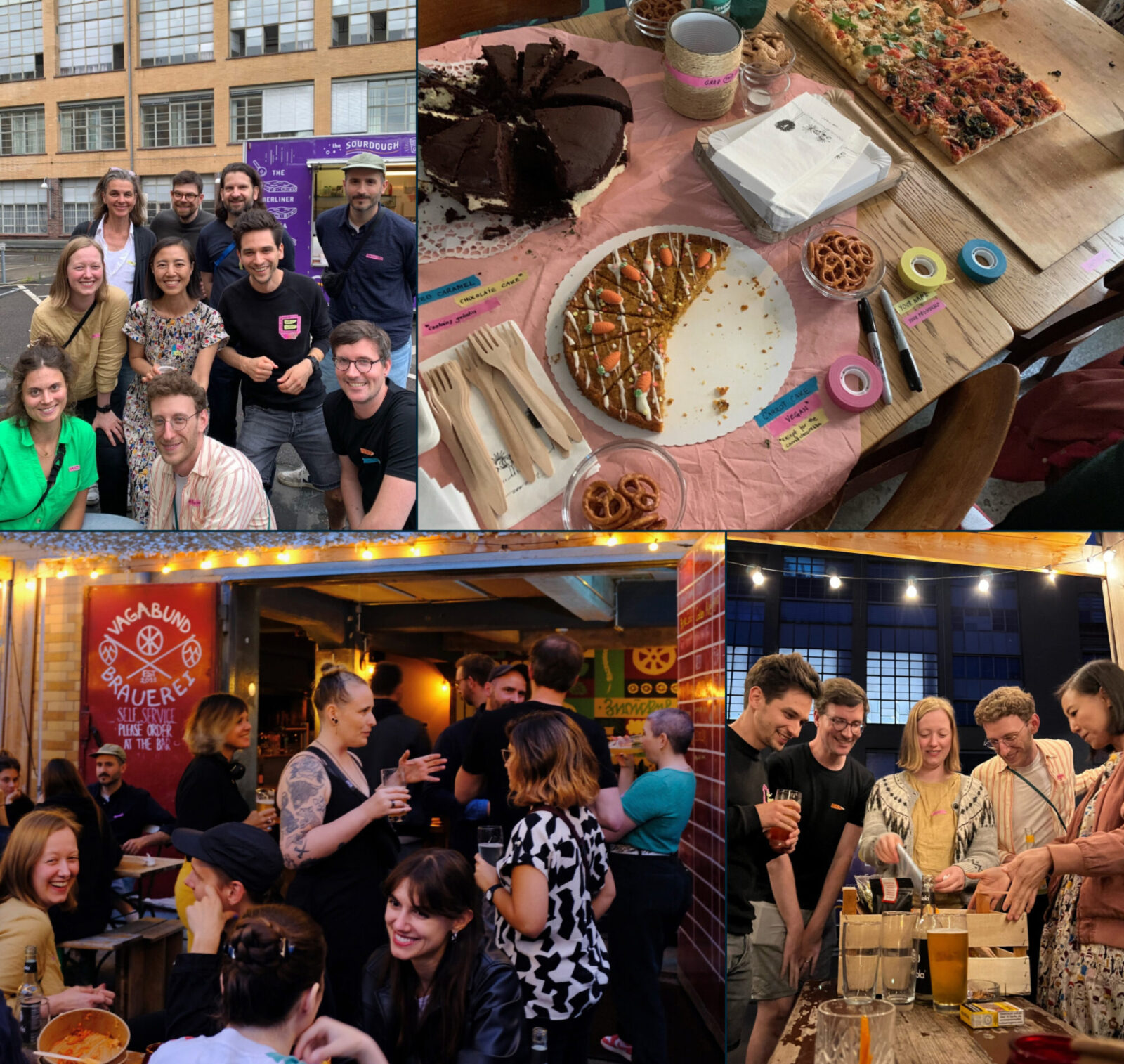 Thanks again for taking the time and celebrating with us (and bringing us birthday gifts 🙀)! We had a lot of fun throwing this party and look forward to doing it again.